Kunal Patel, JD is a Houston tax lawyer representing individuals and small businesses before the Internal Revenue Service in tax controversies and foreign compliance matters. Mr. Patel focuses primarily on offshore compliance and cross-border tax issues.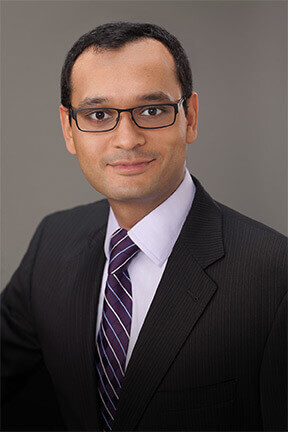 Education
Mr. Patel graduated from the University of Texas at Austin, recognized on the University Honors list. Subsequently he graduated from the University of Houston Law Center where he was invited to the Houston Business and Tax Journal after successfully competing in the write-on competition.
Career
After law school, Mr. Patel pursued his interest in tax by working at the IRS for several years. His experience as an IRS examiner provided him with a unique perspective of IRS procedures and policies. He has been involved in hundreds of IRS examinations on both sides of the table, For his clients he approaches tax problems with a practical and results-oriented approach.
After the IRS, Mr. Patel worked at KPMG LLP. where he provided expat tax services and handled tax controversies for assignees of multinational corporations. He worked on cross-border tax issues involving expatriates and foreign nationals. At KPMG he gained experience in reporting of foreign assets and foreign income, and is knowledgeable of issues such as:
Interpreting and applying tax treaties
Classification and reporting of investments in passive foreign investment companies
Foreign income sourcing rules
Tax residency issues
Section 911 Foreign earned income exclusions
Section 901 Foreign tax credits
Interpretation and application of totalization agreements
And other taxation issues involving expatriates and immigrants
While at KPMG, he handled tax controversy matters for clients that involved foreign income and asset reporting, and other issues.
Throughout his career, Mr. Patel has resolved hundreds of tax problems, resulting in favorable outcomes in audit, collections, and IRS representation. He has successfully represented clients with undisclosed offshore account and income through offshore voluntary compliance procedures.
Published works:
Co-author, Foreign Accounts Compliance, 2018 ed (Thomson-West)
Personal
Mr. Patel has been a Houstonian for 11 years, where he resides with his wife, who is a CPA, and two children.
Memberships
State Bar of Texas, Taxation Section
American Bar Association
Published works
Co-author, Foreign Accounts Compliance, 2018 ed (Thomson Reuters)